These supports will make a card, or foam model look real cool. The one with the open spans will support the second floor, or third for that matter. Each one is 2" tall x 1/8" thick. Perfect size for 25-30mm characters. You get 2 for $1.00....
When you need a little texture on a wall, or floor this will work well. I make it very thin so it can be cut with scissors to fit any place you want. It can be used on any model that has too much blank space. Just outline it with card and you have a cool textured surface to add a little detail to your model. Just check out the example picture below to see what I did with some of it.
This hatch opens and closes.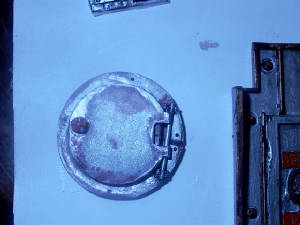 It is made to go anywhere you want a way in/out.
Here it is with the hatch off.
You can snap it open or shut or glue it in place.
This door gives you partial cover and comes off!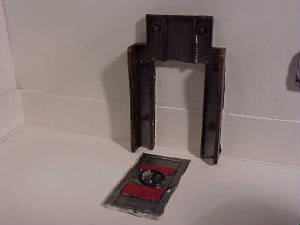 I am working on more....
The wall sections are 2-1/2" tall x 2-7/8" wide. The beams are 2-1/2" tall x 3/8" wide. You can build a cool walled compound with these. Also use the pieces above on some card models for the inside of the compound. It all goes togeather to give you the freedom to build a huge piece of terrain. The large space door and the wall sections plus the doors & wall supports by Jeff can keep you busy for days building a compound for your troops to take over or defend. Hope you have lots of glue.
These windows are to be used on a card or foam model building. I made them to look sort of gothic, but not. Use them for, a cool place to pick off the enemy from high above the street. Also will make a very nice second floor building front if you use them one after another. The measurements are 1-1/4" wide x 2-1/4" tall x 1/2" thick.
Measurements closed are 1" tall x 5/8" wide. Open it is 1" from center.
Set of 3 plants for $2.00



I wanted a nice Sci Fi door with other stuff. So I called one of the best straight line sculptors to fix me up. Jeff Wilhelm did just that and it is just a click away from anyone who wants it. The detail in these pieces will challenge anyone with a brush. I can paint well, but I can't wait to see some of the models made by some of my customers. I just hope my paint job for the pictures does them justice.
This panel is 3&3/4" wide X 7&3/4" long X 1/8" thick.
This is a panel I made to use as a floor or wall.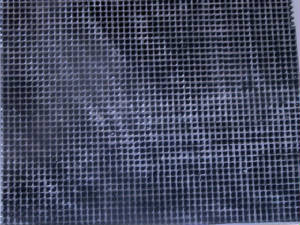 It can be cut into any shape you may need
The hatch O.D. is 1&1/4" round the I.D. is 7/8" with the lid being 1" round. It comes to you with these pieces: 1 Hatch, 1 hinge, 2 handles, 1 lid. Also it will open and shut so you can make that a objective of the game to blow the hatch! I can imagine all sorts of uses for a hatch like this. It can be a emergency exit, a sewer hatch, a lid to the underground base, a hatch in a wall to seperate a munitions room from the rest of the structure. I am sure it has many uses I never even dreamed of. You can build a card model and add these items however you want to make a awesome terrain piece.
At 7/8" by 1-5/8" the door will let most characters pass through. The frame is 1-1/2" wide x 2-7/16" tall. It provides a little over 1/4" of cover which sticks out from the door frame. All of it is 1/8" thick. Two part model. You can add some of my hinges to make it open and shut if you want. ( see Steel kit )
The large door on the left is perfect for any main door on a compound. It has the accessories to add some detail to the inside of the compound with it. I have the compound wall sections done which are below.
1 Large space door is 3" wide x 2&1/2" tall x 3/8" thick on the frame, the inside door is 2 &7/16" tall x 2 & 1/4" wide x 1/8" thick. Accessories are included which are 3 containers and 1 access panel.
The ladder is 1-3/4" tall x 1/2" wide X 1/8" thick. It is stackable to other ladders to make one as long as you need. the rungs are made from a paper clip on the original at 1/16" round.
Windows
Of course no terrain piece would be complete without a few plants. Below is the first of many alien plants I plan to make.



The Door is 2" tall by 1.5" wide by 3/16" thick. The panel is 2" tall by 3/4" wide and is 1/4" thick in some places. I will be adding a few other pieces soon. I just need a little time to get them done.
$5.00

Jeff Wilhelm Panel & Door
Jeff did a awesome job on these items. I have a few items below that are cool, but as you can see Jeff is a pro at this sort of thing.
Floors, walls or maybe a large ship hatch or deck, textured squares skin.
All it takes is a little super glue and a general layout or plan. You can have a cardboard square box glued togeather. Then add some of my bits and pieces on to it. Prime the whole thing with a little spray primer and your off to a good start. Then let your imagination take off. Paint it up with whatever color scheme you want. From a chemical plant to a wepons depot you have the pieces right here to make a model as big or as little as you want. Ice planets, or desert it does not matter what sort of terrain you build, all these accessories can help you make a base.
Take a look at the cigar box I made into a building. The Games Workshop Space Marine shows the scale of my pieces. They work well with 25mm,28mm, and 30mm characters.
Of course you will need a ladder to get up and down the walls and buildings. This ladder works well with the wall sections and can be used with platforms as well.
Once you climb up you need a window to shoot out of right. So here is a large window frame for you.
Alien Plantlife- This can be used to just add to your terrain, or maybe a area of diffacult ground. When I get the time I plan to add a few more different ones to the mix.