I have some customers asking what is this for, or how do you use this model. It is simple you can use my items to add a little extra to your game. Now you choose how much you want to use, remember, a cluttered table is hard to play on. However if you use a few items here and there it does make a awesome game table. You can get by with a box for a building, but imagine a box with a few bits from here, it looks cool. Just have fun gaming, if you use my stuff or not.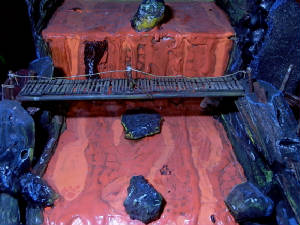 The link below will take you to a game table design page.



I may build a model, but the possibilities are endless...........
Just use your imagination, and my bits, to make a regular old table into a cool game table. Below you will find a link to some sketches of tables, hope it helps.