Miniature sculpts by Scott Richard
Miniature characters by Clay Crutcher
This is a sample of what you can do with a mini and bits. Feel free to look around, and maybe buy a bit... the mini character is Narg from Hasslefree.
You may get lost , but Home will get you back.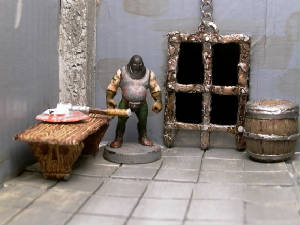 Just look at the bottom of each page for Home.
Narg is from Hasslefree not me. If you want him just click the link below.